Me with my husband
This picture was taken in June 2000 in Boothbay Harbor, Maine.

Kim, Bev, Me, and Jeff
July 2000
My Husband
My husband enjoys fishing, hunting, tennis, and weight training. He will be graduating in May 2002 with a degree in Computer Network Administration.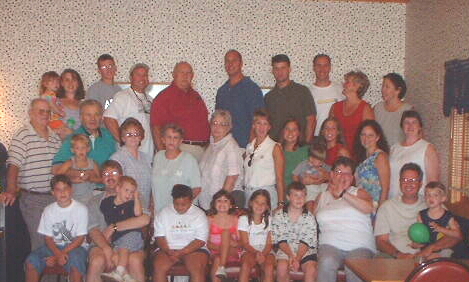 Family Reunion August 2001
Our family finally had a reunion. We had a great time!!!!